The Woman Behind "Galactic Rodeo"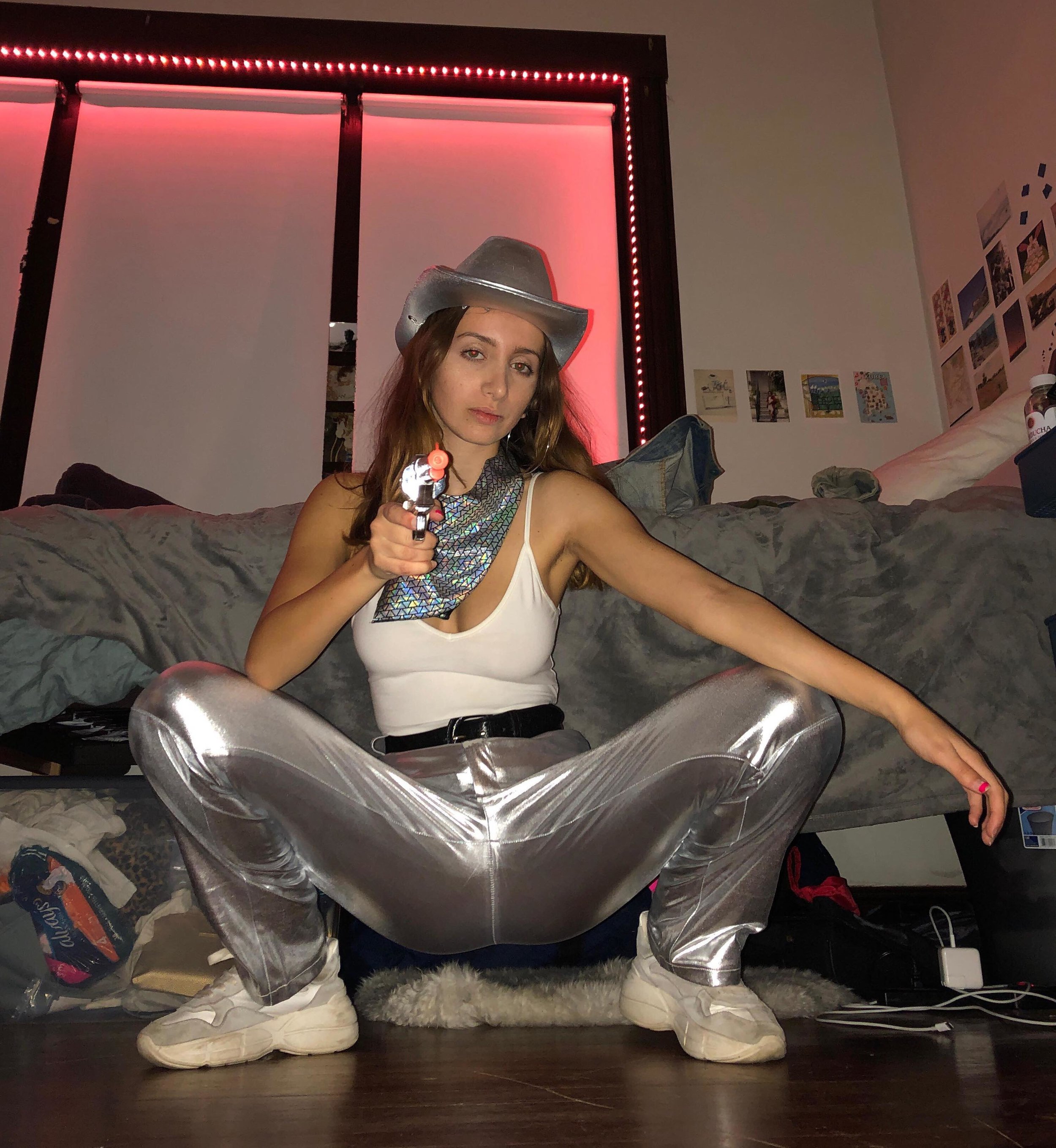 The Woman Behind "Galactic Rodeo"
As snow piles up and the amount of layers required to step outside increase, Founders Day gleams as a beacon of hope. It may seem impossibly far away, but in just a few months we'll be outside in birkenstocks and sundresses. And, this year, a cowboy hat.
This year's Founder's Day theme, "Galactic Rodeo", was buzzed about from the moment the poll went out. What might one wear to such a party, that melded seemingly polar themes?. The question that remains unanswered: what is "Galactic Rodeo", and where did it originate? The answer lies with sophomore Stephanie Madonna, the mastermind behind the concept, who succinctly summed it up as "cowboys and aliens in space."
A Google search of "Galactic Rodeo," yields one lead; 2017 party for models Simi and Haze Instagram model essentials Hailey Baldwin and Kylie Jenner don metallic shorts and cowboy hats, glittery eyeshadow and alien green boots. Stephanie Madonna said photos from this party inspired her Halloween costume this year, which she thought could work for Founder's Day.
"It's a trend with a lot of influencers," Madonna said, "I think it was always out there, but no one put a label on it, and I wanted to encompass both space cowboys and neon, so I thought: galactic rodeo." As western-inspired fashion and neon pieces are en vogue at the moment, it's not a surprise that galactic rodeo intrigued Vassar voters.
Once galactic rodeo had made it into the conversation, Madonna says she had an inkling that students would be curious enough to vote for it; "I knew that if I got it on the survey people would be intrigued by it. Something like shapes or neon is defined, but galactic rodeo is something very different that has never been done before," she said. "I think the unexpected factor made it win."
An all-encompassing theme like "galactic rodeo", which bundles the infinity of the universe with staples of Western Americana, is understandably overwhelming. Madonna can offer some guidance, pointing to the neon greens that could represent an alien aesthetic, or more ethereal pastels. Glitter from last year can also most certainly be recycled. Madonna has also created a moodboard for the day on Instagram, which can be found @galacticrodeo.
Now that galactic rodeo is cemented for Founder's Day, Madonna wants to encourage students to explore the theme and make it their own, saying, "It's just fun. The whole idea of cowboys in space is a weird idea. I really want people to have fun with it."